GENERAL CARGO TERMINAL FOR THE ORINOCO SOCIALIST PROJECT (PSO)
PDVSA INGENIERIA Y CONSTRUCCION, S.A.
ANZOATEGUI STATE - VENEZUELA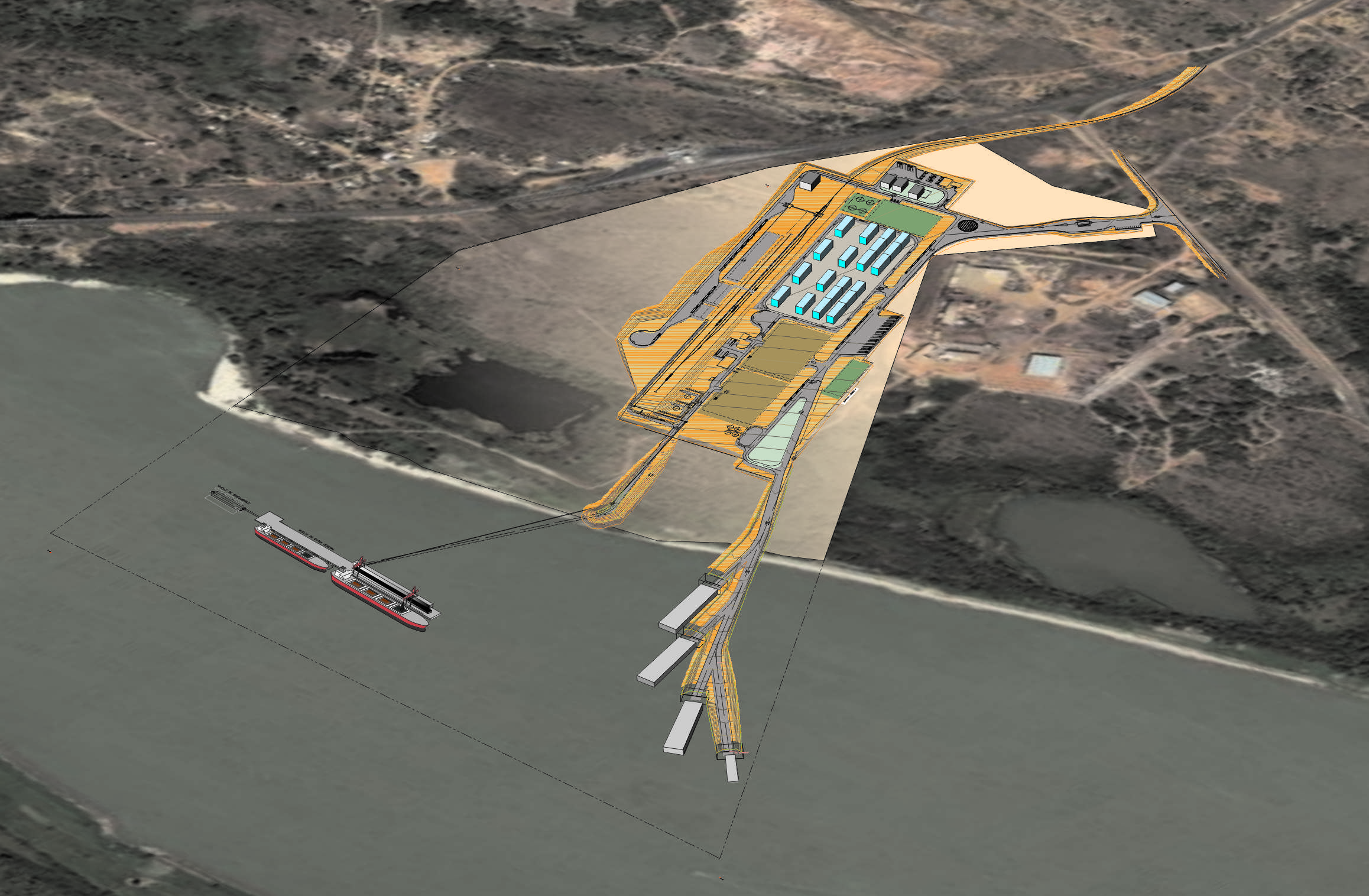 Conceptual Engineering of a multipurpose fluvial terminal, called "Auxiliary and Service Dock of Soledad", to support construction of Extra Heavy Crude Oil Upgraders from Falconero, Thermoelectric Plant using petroleum coke and the Industrial and housing development to be developed in Soledad.
All construction materials (sand, gravel, cement, etc.) and equipment will be mobilized by the dock .
The Soledad Auxiliary and Service Terminal consists of 1 pier with 2 berths, 1 ramp with 4 berths to cover river level range of aprox. 13 m, and more than 20 hectares of storage areas and warehouses.
It was designed to handle:
Dry bulk: 1,638,845 t / year
General cargo: 536,467 t / year
Liquid bulk: 130,958 Bbls / year
Design Fleet:
Maximum Vessel: 8,000 DWT
Minimum vessel (barges): 1000 to 1500 DWT
The facilities that make up the Terminal of the Auxiliary Dock and Services of Soledad are the following:
Heavy Breakbulk berths.
Loading pier.
Dry Bulk handling berth.
General Cargo handling berth.
Fuel handling berth.
Storage Patio:
System for dry bulk cargo reception, storage, and dispatch.
Dry and liquid bulk cargo handling systems.
General cargo storage, reception and dispatch.
MDO fuel (for vessels) reception, storage, and delivery.
Support facilities.
Buildings and Infrastructure.
Railway Connection with the Production (Upgrader) Plants and Logistics Services to support the operations of the Orinoco Belt (BPISO de Soledad).