ARAYA OIL STORAGE AND SHIPPING TERMINAL - TAEA
PENÍNSULA DE ARAYA - VENEZUELA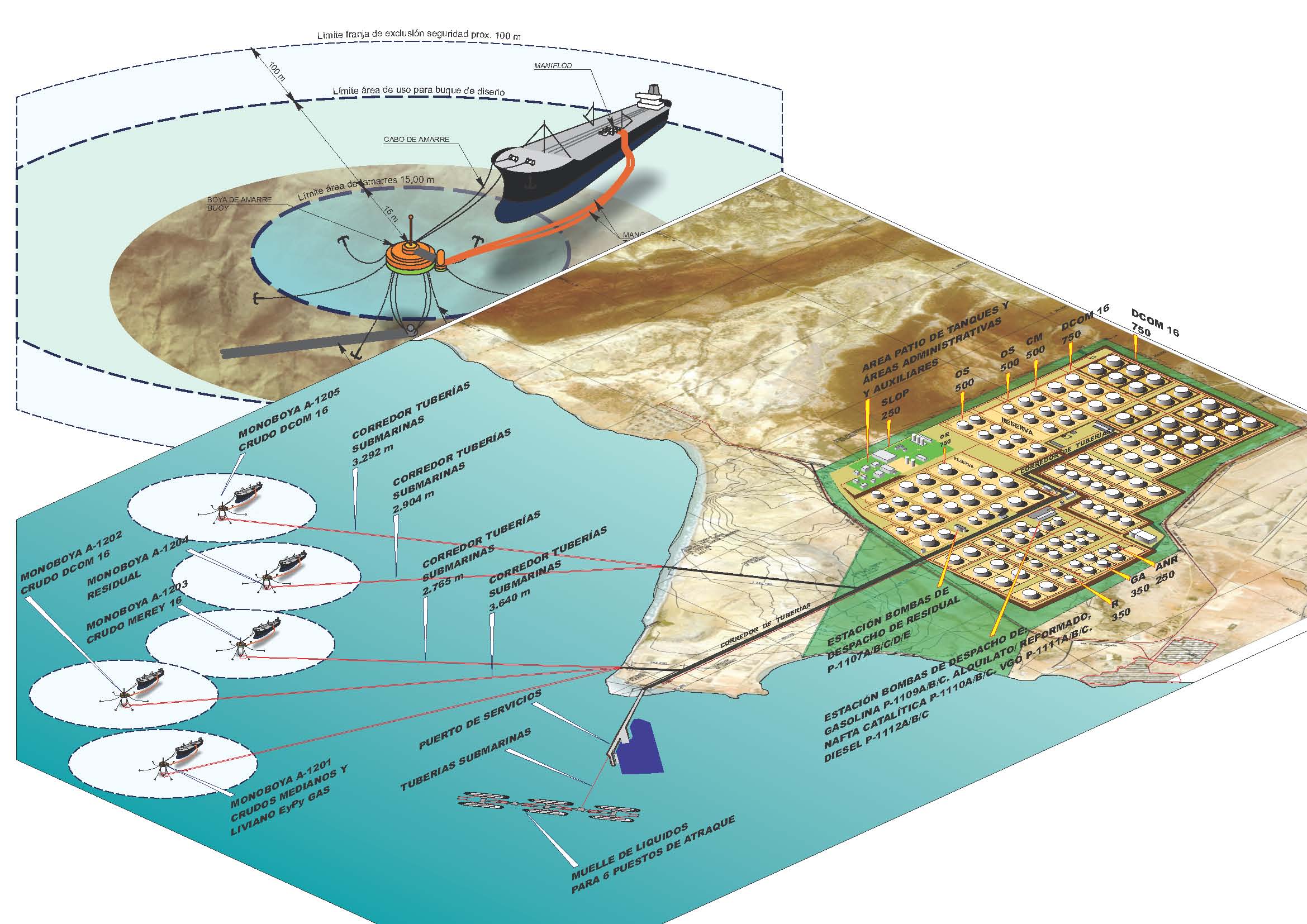 The Project comprised Conceptual Engineering for the Araya Crude Oil Storage and Shipping Terminal on Araya Peninsula.
The Shipping Terminal is to be made of: five (5) SPMs (Single Point Moorings) for tankers up to 300,000 DWT, a loading platform to berth six (06) Suezmax, Aframax and Panamax class tankers simultaneously, subsea pipelines to and from tanker berths, a Services Port for the Terminal's maintenance, continuous operation and expansion, including General Loading Dock, Contingency Dock, Heavy Loading Dock, Ro-Ro Dock and Tug and Motor Boat Dock, Port Operation Building.
The Project also comprised a Tank Farm storing products both of the Orinoco Oil Belt and PDVSA's strategic inventory, featuring 128 (a hundred and twenty eight) 250 to 750 Mbls capacity storage tanks, of which 103 are floating-roof and 25, fixed-roof.
All associated services, such as power, fresh water, fire water, were integrated, as well as pumping systems for each family of products, and those related with each tank farm sector, along with treatment plants for contaminated water and sewage runoff systems and terminal operation buildings.