DRAGON FIELD – CIGMA SUBSEA GAS PIPELINE
PARIA PENINSULE, SUCRE STATE – VENEZUELA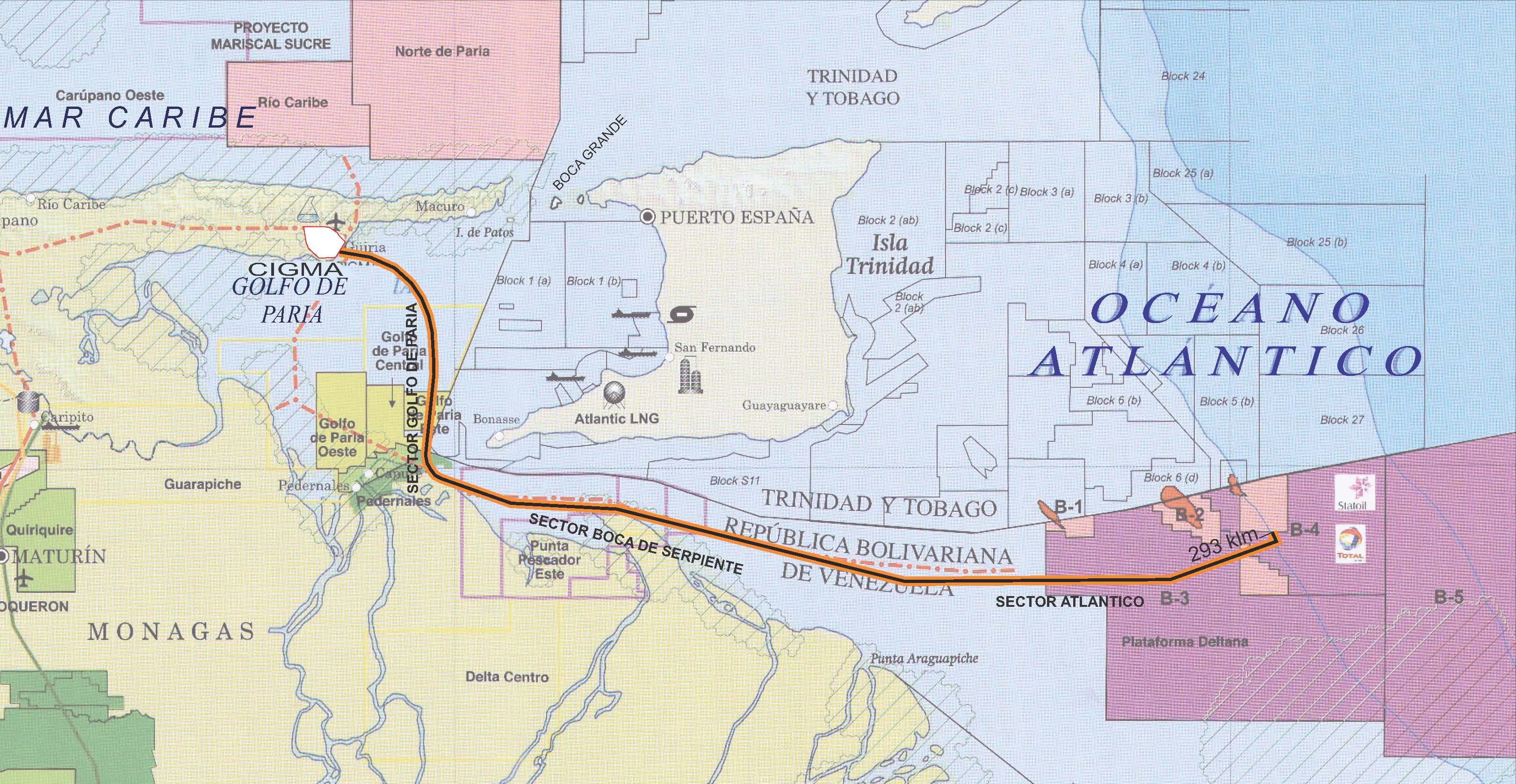 The Project covered Conceptual Design of a Subsea Gas Pipeline between the offshore Dragon Platform at north of Paria Peninsula and Grand Mariscal de Ayacucho Industrial Complex (CIGMA).
In order to carry out the Project, mechanical, process, civil, instrumentation and electrical conceptual design concepts for Gas Pipelines were reviewed, updated and developed, standing out among them: philosophy of operation, hydraulic assessment, pipe diameter and wall thickness selection, assessment of construction methods, hydrodynamic stability, seismic aspects, revision of bathymetric inputs, geological faults, pipeline routes and cathodic protection.
A Project Execution Plan, a Preliminary Hazard Analysis and an Execution Risk Analysis were carried out as well.
An Analysis and Selection of Constructive Method for Crossing of the Bishops Isthmus was also performed, assessing the alternatives of tunneled crossing and surface crossing of the Isthmus.
Alternatives of Corridors for the Gas Pipeline routing and construction were defined and assessed for both spans: Dragon Platform – Bishops' Isthmus and Bishops' Isthmus – Gran Mariscal de Ayacucho Industrial Complex (CIGMA).
The seismic response of the subsea gas pipeline was also preliminarily assessed.