ROUTE MODIFICATION FOR FUEL SUBSEA PIPELINES
GEOCEAN INGENIERÍA MARINO COSTERA, S.A.(GEOHIDRA) / (ALBANISA)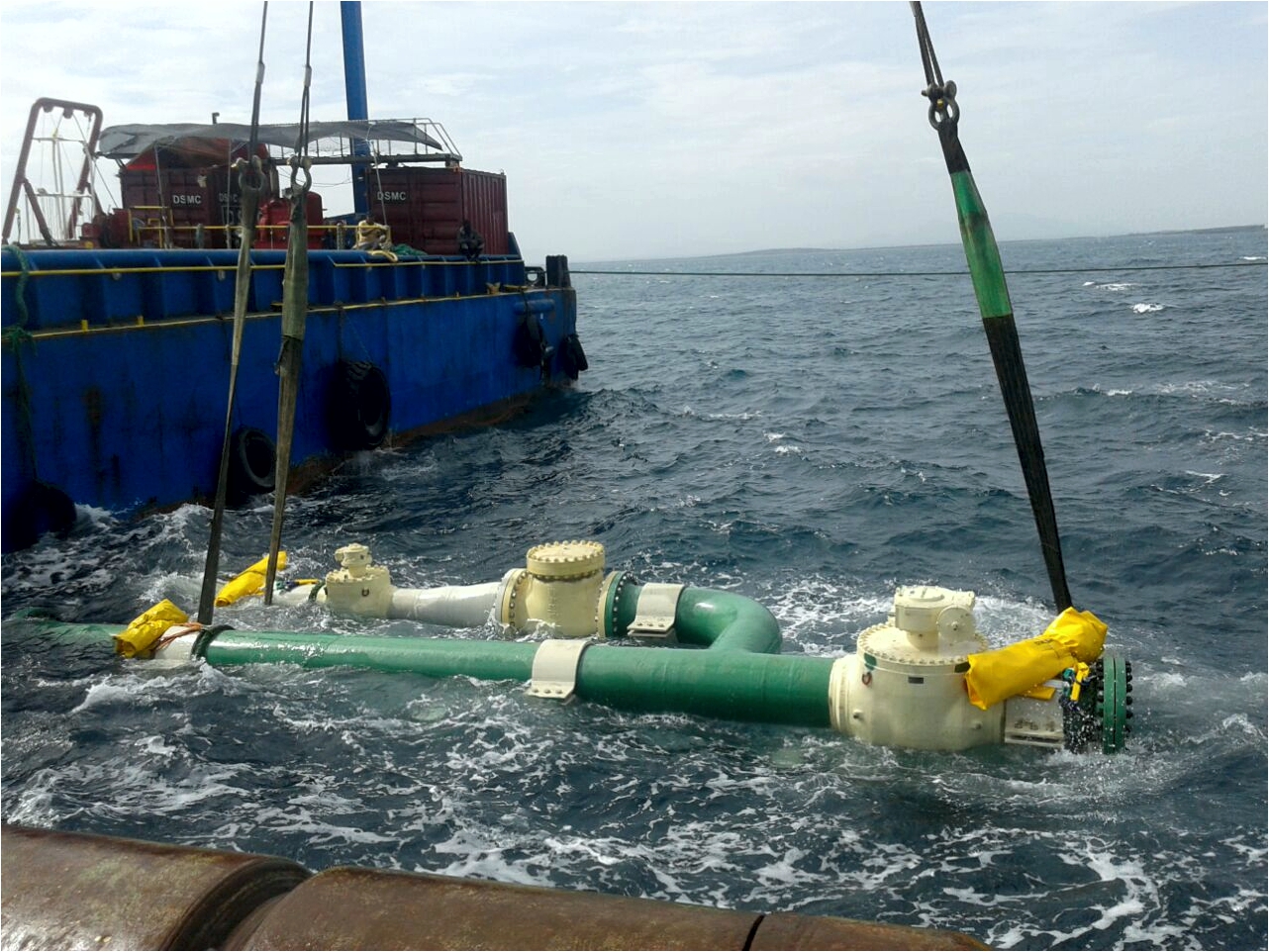 The project comprised Detail Engineering to modify routing of subsea pipelines while constructing CBM-type Marine Terminal for 300,000 to 490,000 bbls. (45,000 to 73,000 DWT) oil tankers and 10,000 DWT gas tankers.
The modifications made were to adjust the original design of fuel transfer subsea pipelines and mooring buoys to market-available pipe sizes and new technical information of geophysics, bathymetry and geotechnics for the Fuel Distribution Plant in Miramar, Nicaragua.
The following modifications were introduced to the Terminal design: Route Geometry Correction: minor changes to the pipeline route at Station 3+220, to make it straighter, with just a 7-degree curve in the first section.
Substitution of large radius (1,127 m) curves (688 m long) at Stations 3+220 through 3+908 for elbows at Stations 3+644 and 3+695.
Modifications to the original PLEM and rotation of the modified PLEM from 90° to 56° to the ship hull.
Substitution of five (5) individual PLEM modules for the original common frame, to help with the preceding setting up of each of the five (5) pipelines.
Increase in length in approximately 176 m of each of the five (5) subsea pipelines.
Reorientation of the berth to Azimuth 214°.
Revision of the Mooring Buoys anchoring system: substitution of traditional Vryhof anchors for concrete blocks.
Two additional bow mooring buoys to improve the mooring system.
Simplifications to pipelines' weight coating.